Closed Circuit Television Systems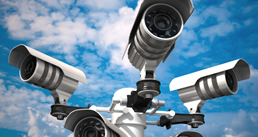 If your home or business needs the protection of cctv, we can provide consultation and installation of the latest cctv products on the market.
We work closely with our suppliers to keep up with the latest technology.
Your existing system can be serviced or upgraded. Old video recording systems can be converted to digital recording, and set up to view remotely
on your smartphone or laptop.
Foaling and calving bays can be fitted with infra red cameras for careful monitoring of activity.
There are wireless options for remote areas.